Important Note: Some customers have reported problems searching the Apps Store – Apple is currently working on it. To buy and download RCTx use this link.

RCTx™ is Remote Control Transmitter for RCOIP (Remote Control Over IP) protocol.
This transmitter works with the Arduino RCKit, a kit of software objects for creating Remote-Control vehicles with motors, steppers, servos, analog and digital inputs and outputs.
Includes telemetry backchannel data to display signal strength and battery voltage at the remote vehicle.
Uses a Wi-Fi Ad-Hoc network and the RCOIP protocol to communicate with an Arduino equipped with a WiShield and your custom vehicle software written using the RCKit.
RCKit and the RCOIP protocol is available under GPL or Commercial licenses. See http://www.open.com.au/mikem/arduino/RCKit for more details
Videos at


Forthcoming releases of RCTx will include configurable transmitter interface, backchannels for GPS positions, remote vehicle position mapping, remote vehicle webcams, macro recording and more.
Note: this transmitter cannot be used to control conventional radio control vehicles. The vehicle must be equipped with Arduino, Wi-Fi and the RCKit software.
RCTx Frequently Asked Questions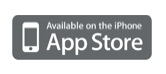 Please see this important notice about changes to the commercial details of this App.