iBal™ Rotary is a dedicated Helicopter weight and balance app for iPhone, iPad etc. Designed from the ground up for professional and private helicopter pilots, it provides for quick and easy entry of loads and checks against type-specific weight, lateral and longitudinal CG limits, load station limits etc..





"It works. It's fast, accurate and convenient.  I dare you to fly a bird that is not in it."
more Customer  Reviews
Many helicopter types are supported.  Check the list.
See also iBal Fixed for fixed wing aircraft.
Features:
Add any number of your own aircraft, including preconfigured loads and photos of your own aircraft.
Send completed CG Solutions (including manifest) and CG graphs to any email address (iPhone OS 3.0 and internet connection required)
Configurable BEW, empty longitudinal and lateral arms and photo for your own aircraft (from camera or photo roll where supported).
Easy entry and adjustment of passengers, fuel, cargo and suspended loads.
Displays CG for loaded and empty fuel, critical fuel loads with and without suspended loads.
Detects and displays weight, longitudinal and lateral CG problems. Displays available load until limits will be exceeded.
Displays weights, arms and CG solutions in graphical and tabular formats, with problem alerts.
Support for optional signing of W&B report before printing or emailing.
Support for optional Passenger names and Flight Details which appear on the CG solution spreadsheet and are transmitted when Send is tapped. This supports proposed new FAA rules requiring FAR Part 135 (Air Taxi) Operators to manifest every flight stage and require it be transmitted back to base. Details are also sent in machine readable XML format.
Support for Predefined Loads: a user definable list of commonly carried loads and their weights. Useful for EMS staff lists, oil rig personnel lists, common cargo items etc.  List of predefined loads can be accessed from the load edit page to automatically enter the weight and description. The list can be customised to include any number of your own personnel names or freight descriptions plus the weight of each. Predefined loads can be added or removed from your list at any time, and will not be lost when you update iBal.
Loads can be entered in your choice of suitable unit: kg, lbs, USGals, litres, stones (also fuel % in applicable types).
Import and export aircraft definitions by email or web.
Supports iPhone gestures:
Drag passengers and cargo between stations
Flick cargo and passengers off
Zoom and scroll floorplans, graphs and load sheets
Supports iOS 5.0 and later.
Suports standard and Retina displays
Supports printing of CG calculations via Apple AirPrint. Requires a network connection and an available AirPrint printer. See http://www.apple.com/iphone/features/airprint.html for more info about AirPrint.
Aircraft-specific Custom Load Stations, allowing you to add new or non-standard loading positions to your own aircraft.
Displays helpful loading data, limits and hints.
Alert sounds (which can be disabled in Settings) and vibration for bad solutions for easy in-flight use.
Configurable fuel SGs.
Password locking of individual aircraft configurations, allowing secure sharing of configurations among line pilots.
Works with Aeronet http://www.aeronet.co.nz/ a world class maintenance, flight and duty tracking system. This allows operators to automatically update their Aeronet records with the flight details emailed by iBal. Reduces the time and cost of records compliance.

Reference
iBal Frequently Asked Questions
Online information, help and discussions
Questions, feedback, bug reports to ibal@AirSpayce.com
Reviews & Comments
Unsolicited praise for iBal Rotary:
http://helicopterforum.verticalreference.com/topic/14621-ibal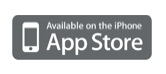 Please see this important notice about changes to the commercial details of this App.